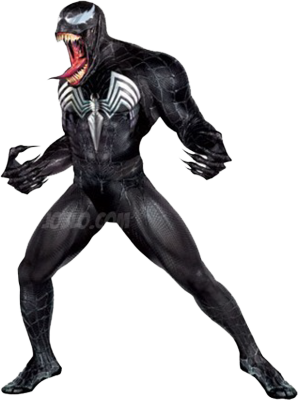 Eddie Brock had been a successful columnist for the newly revived Daily Globe until he began writing a series of articles about the "Sin-Eater murders". A bogus offender had confessed to Brock about committing the murders. While protecting the "murderer's" identity under the First Amendment, Brock wrote a series of stories in the Globe detailing his dialogue with the supposed killer, until mounting pressure from the authorities forced him to write an exclusive revealing the murderer's name. Although that edition of the paper sold out immediately, Spider-Man soon revealed the true identity of the Sin-Eater to be Detective Stan Carter, making Brock a laughingstock among his fellow journalists. Fired from the Daily Globe, he was forced to write venomous drivel for scandal newspapers. Brock's wife left him, and his future appeared to be over. Brock blamed his predicament on Spider-Man.
Soon after, Brock began an intense physical workout program hoping to reduce the stress his life had become. However, such physical exertions only increased his violent obsession with Spider-Man. Although his body had been honed to near-perfection, Brock's mind was reduced to an all-consuming vessel of hatred. It was this fierce emotion that attracted the empathic parasite. In order to survive, the alien costume had to feed off the nearest and greatest source of emotion. The symbiote joined mentally and physically with Brock, whose emotions overwhelmed the already confused alien. The dominant thought on both their minds was that of Spider-Man. But Brock's sheer hatred for the crime fighter twisted the symbiote's feelings to a similar extent. In effect, Brock's emotions drove the symbiote insane, just as their bonding may have driven Brock over the edge. Brock soon discovered that the costume gave him all the powers of Spider-Man, and more. It also added bulk to his already large frame and increased his strength to superhuman levels. Calling himself "Venom," Brock directed the costume to sprout a hideous grin and plotted his revenge.
Community content is available under
CC-BY-SA
unless otherwise noted.