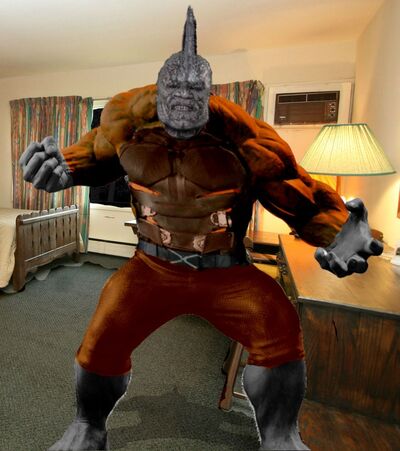 Todd Arliss was a former Olympic swimmer who broke his spine while saving a drowning civilian. Later, Todd was approached by HYDRA-Oscorp Industries scientist Dr. Dorcas to participate in an experimental genetic session in exchange for restoring his swimming talent and broken spine. He was injected with tiger shark- Atlantean Cross-Species DNA and doused in mutagenic radiation bursts, which transformed him into a feral, bloodthirsty Atlantean-Human-Shark hybrid, then got placed under the Faustus Method mind-control in order to serve Dorcas' whims. The newly monikered Tiger Shark has since been made part of the Deep Six Project to attack Namor the Sub-Mariner.
Powers and Abilities
Community content is available under
CC-BY-SA
unless otherwise noted.