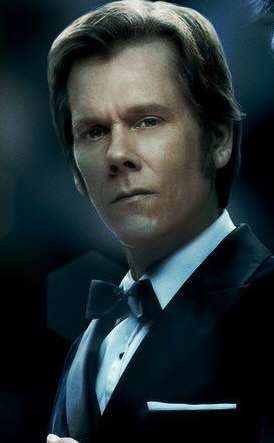 Sebastian Shaw was a mutant terrorist in league with HYDRA from the late 1930's to the 1960's in their covert plans to control the world through military conflicts such as the Cuban Missile Crisis. During World War II, he worked under Officer Johann Schmidt through the alias of Johann's brother Klaus Schmidt to experiment on fellow mutants like himself for the purpose of possibly using them as soldiers for the Hive.
Years later, Shaw, as the Black King, with the help of his mutant faction known as the Hellfire Club and his privately owned Symstemized Cybernetics Lab, attempted to take over the world and start the next World War to pave the way for the return of Lord Alveus Hive. It was he who corrupted Erik Lensherr and Emma Frost into becoming his successors by playing to their hatred and regret towards society's opinion on Mutants, only to be killed during the Cuban Missile Crisis by the former in revenge for the death of his family. Shaw's legacy would come in the form of his human supporter Gideon Malick, who bought his friend's company to continue HYDRA's work in bringing Hive back to Earth as well as punish the traitor Magneto for his independent insolence towards their plans.
Powers and Abilities
Community content is available under
CC-BY-SA
unless otherwise noted.