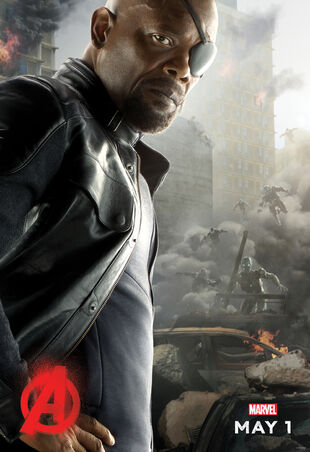 Nicholas Joseph "Nick" Fury is the former director of S.H.I.E.L.D., which, during his time as director, became the world's leading international military espionage agency. Fury becomes the driving force that eventually sees the different heroes become a unique response team known as the Avengers. While his past at the current time is unknown, he is a gifted leader and a capable operative on his own. Fury is currently aiding the Avengers in their quest to defend humanity, though it is unknown if Fury will continue to fake his death to the general public or even if he is leading his own secret faction of S.H.I.E.L.D. to help aide the main faction led by his former subordinate Phil Coulson.
Community content is available under
CC-BY-SA
unless otherwise noted.