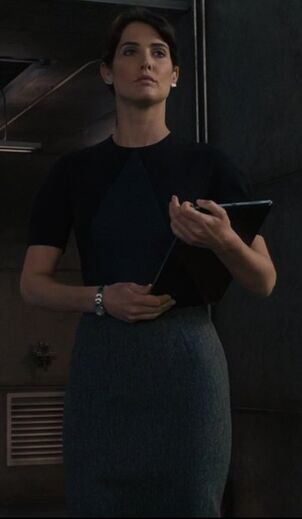 Maria Hill was the former deputy director of SHIELD whom assisted in the formation of the Avengers. After SHIELD's collapse, she went on to help stop Project Insight from being enacted, and then worked for Stark Industries. In the wake of Ultron's birth, she went on to help the Avengers further by calling upon Phil Coulson to enact Theta Protocol and provide additional reinforcements during the battle. One year later, Maria suspected the Sokovia Accords would prove little more than a smokescreen to the machinations of Baron Zemo, and so chose not to openly get involved with the conflict alongside Stark's Avenger faction, instead contacting the M.I.A. Nick Fury and ATCU/SHIELD unity division from behind the scenes to go out and defeat much of Zemo's outside agents while cleaning up the mess caused by Hive and his Inhuman mania. Following the Civil War, Maria is currently working to help repair Stark's emotional damage from Potts' leaving and Bucky's revelation of the Stark Family's death by serving as his counselor and secretary.
Abilities
Community content is available under
CC-BY-SA
unless otherwise noted.