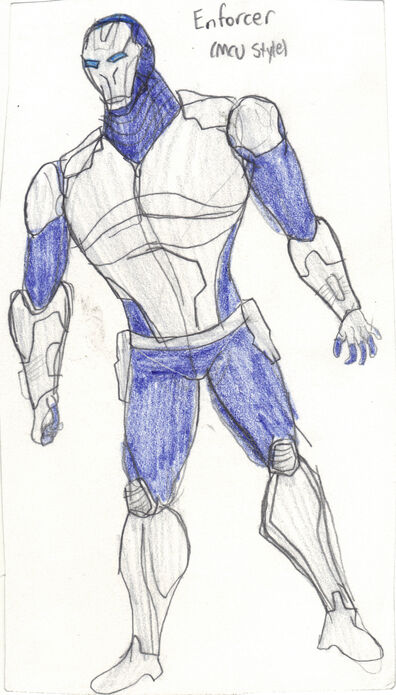 Charles L. Delazny, Jr, alias the Enforcer, is a highly-skilled assassin working for the Council of Nine. Though known to be the son of Charles Delazny, Sr., a Hollywood studio executive, little is known of Delazny Jr.'s past, other than the fact that he works as one of the Council's top assassins and field agents, donning a Vibranium-mesh armored suit for close combat. Armed with a directed-energy Chitauri rifle, Enforcer was tasked by the Council with working with Blackheart in eliminating the Ghost Rider.
Powers and Abilities
Community content is available under
CC-BY-SA
unless otherwise noted.